Daydream Believer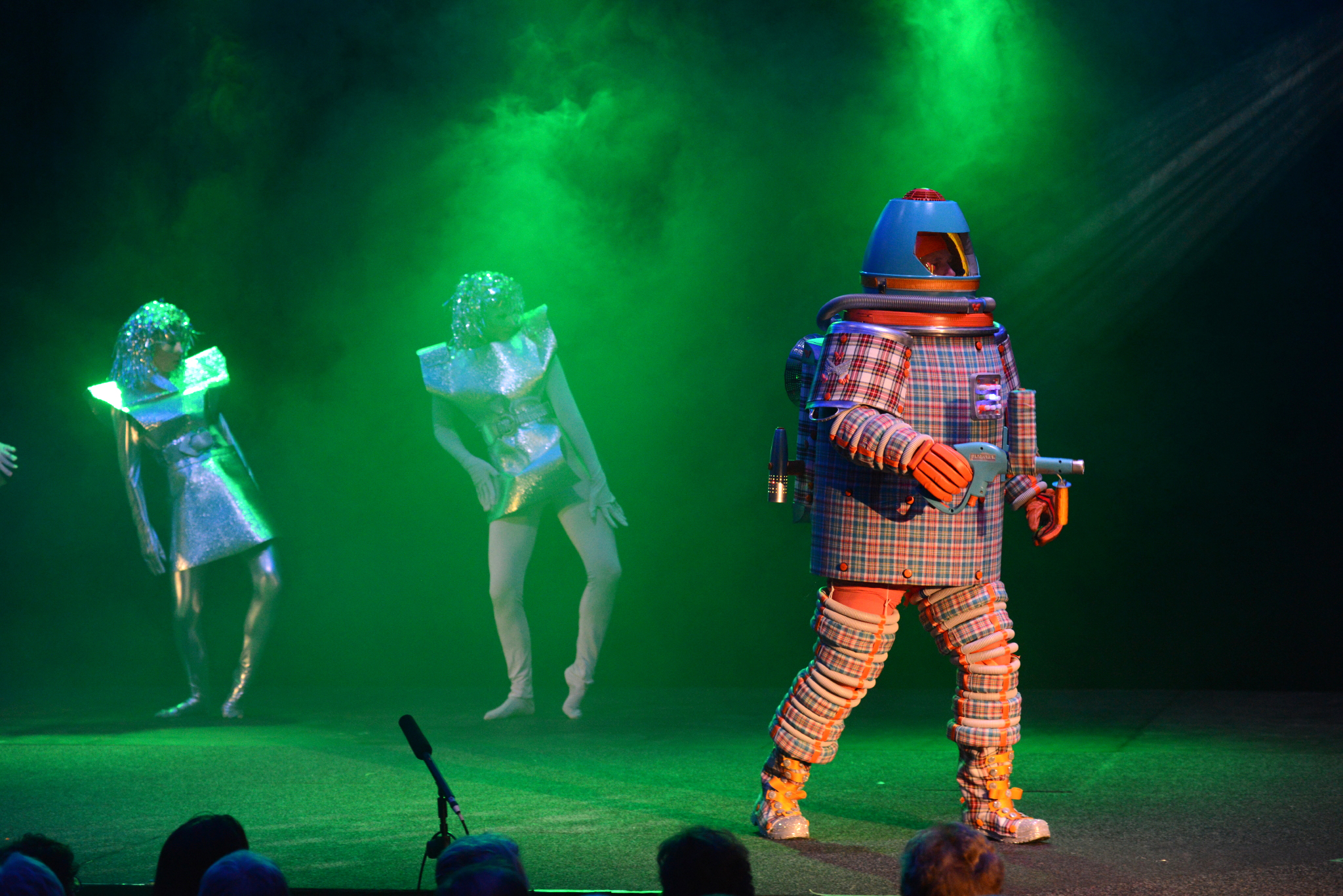 Richard Wilson is a three times award winner in the (now iconic) Waipu Museum Art'nTartan Wearable Art Awards. He was first inspired to create an entry when he appeared on stage as the Flying Scotsman, modelling a costume for a friend.
"I wanted to be part of the whole set up," Richard says. "There was such an amazing, friendly atmosphere backstage that I really wanted to be included in it. So I went on from there to create my first winning entry - 'Black Douglas' in 2015."
This creation won the Engine Room category which had been introduced to encourage the blokes to put their creative hats on and enter the contest.
Since then Richard has entered two more costumes - in 2016 his 'Tartan Flying Machine' took top honours as Supreme Award winner and again last year when he won the category 'Beam Me Up Scottie' with his 'Tartan Space Oddity'.
Hailing originally from Auckland, Richard and his partner, Juanita, have now been part of the Waipu scene for eleven years. They came north to take over the Waipu Four Square and now Richard runs his own business, Bream Bay Glass.
He has always had a creative streak, excelling at art in school and studying architectural draughtsmanship later on, but Richard had never actually created anything "physical".
"I'm a daydreamer," he laughs, 'and I've managed to put these daydreams into something concrete. I really believed I could do it!'
He has however, not actually used concrete in his designs, not yet anyway. He enjoys fossicking around for cast-off materials in various places, with which to create his entry. He enjoys recycling odds and sods but also uses new materials in his work. "Blood, sweat and tears and lots of hot glue as well," he said.
In the months leading up to Art'nTartan he can usually be found in his garage and neighbours hear hammering and banging and maybe a little swearing often late into the evening. In spite of this, what finally emerges is always amazing. Proof of which is Richard's framed winning certificates on the walls of his lounge.
"Winning is great" Richard says. "A bonus… and the substantial prize money is always welcome but my main reason for entering is being part of such a fantastic community event."
When asked if he has any hints for budding wearable art creators, especially blokes, Richard said, "The contest is not only for females. More men should enter. My tip would be to look at the materials available to you and the tools to assemble them and follow your dream to be up on that stage and prove we can be as good as the girls!'
Richard has always been aided and abetted by his long-term partner, Juanita. Tongue in cheek, he quips. "Behind every creative genius, there is a garage widow or widower.
"Juanita is a great 'sounding board' for my sometimes crazy ideas and is also very good at adding glitter to my artworks!"
Anyone interested in any aspect of the contest either, as an entrant or backstage helper, is welcome to attend an Expressions of Interest Meeting in the Waipu Celtic Barn on Thursday 15 February at 7pm. There will be an opportunity to talk to the Director and Production Manager and other members of the organising team who will be happy to answer any queries anyone may have.
The show itself will be held on Friday 20 and Saturday 21 July with the final date for entry forms to be submitted Friday 27 April.