Nuku – Eco-printcess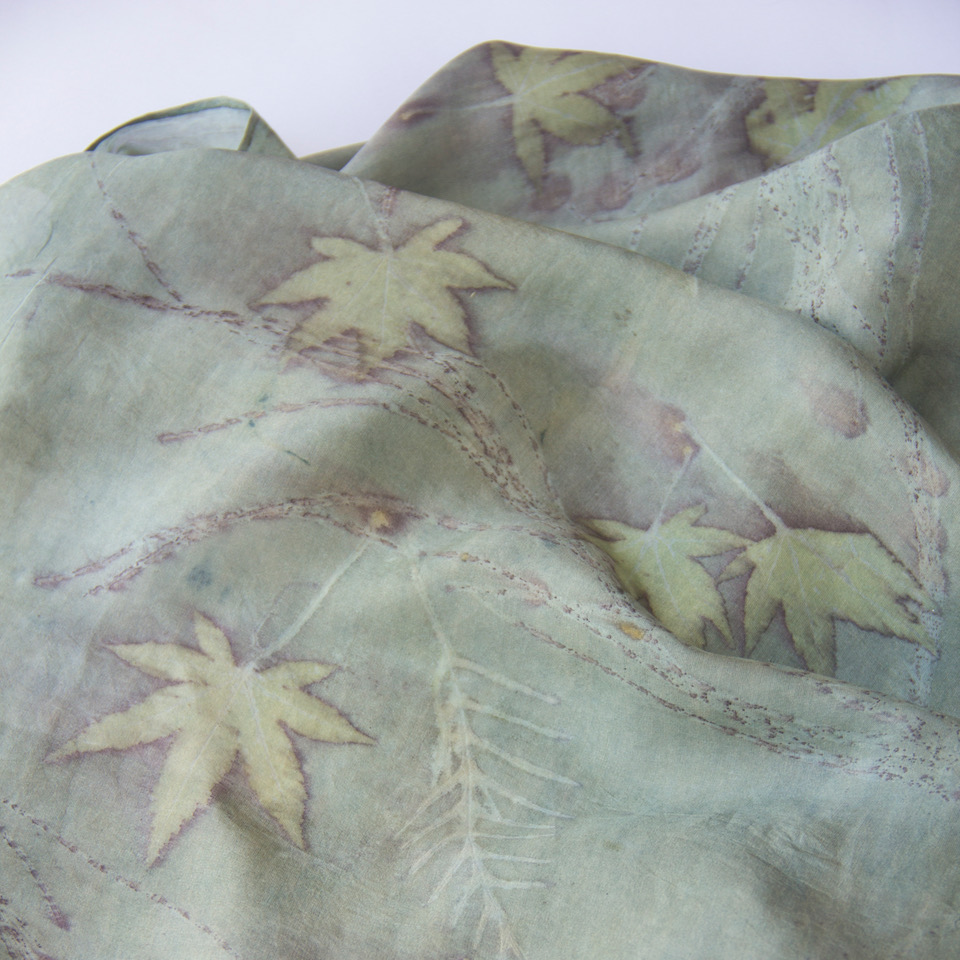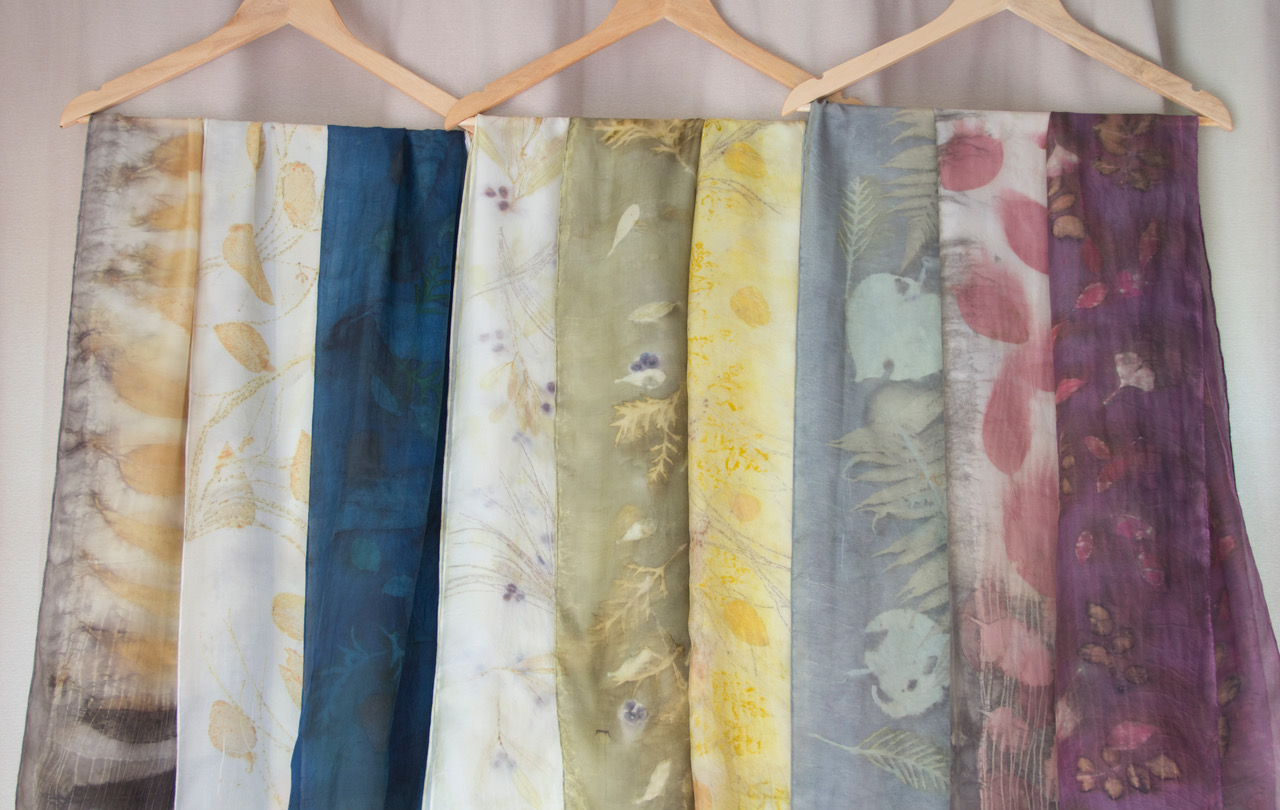 Humans have used plants to dye fabrics for centuries. Now this art form is being revisited by those who mindfully produce "slow fashion" in their search for images and colour in nature.
Nuku was created by Karen Williamson, a local artist who has a passion for creating beautiful eco-printed silk scarves and clothing.
"My textile work captures the life force of my environment on natural fibres using leaves, bark, flowers and seeds, representing a sense of place and season. Papatūānuku, the earth mother, is cared for by using sustainable and ethical principles – in taking from the earth, Nuku gives back to the earth."
The garments are upcycled from previous lives, consistent with Nuku's sustainable ethos. With Nuku textiles, you also know exactly who created your clothes. Karen's Instagram, @nukutextiles, gives insight into the products and the processes used to create them.
Karen uses native plants for many of her creations, along with a diversity of other species, and each piece has a list of the plants used, on its label. There is a luscious quality to the scarves and clothing, a bit like rolling in the leaves imprinted on the textiles.
Nuku textiles are natural, fascinating and a little opulent. They are a treasure in anyone's wardrobe and make wonderful gifts, especially when you want to send someone a unique flavour of Aotearoa.
Nuku products can be found at local outlets Kleur Gallery, Tea & Tonic, Twig & Bloom. They are also available online at www.nuku.net.nz and other outlets throughout Aotearoa.