Honest Chocolat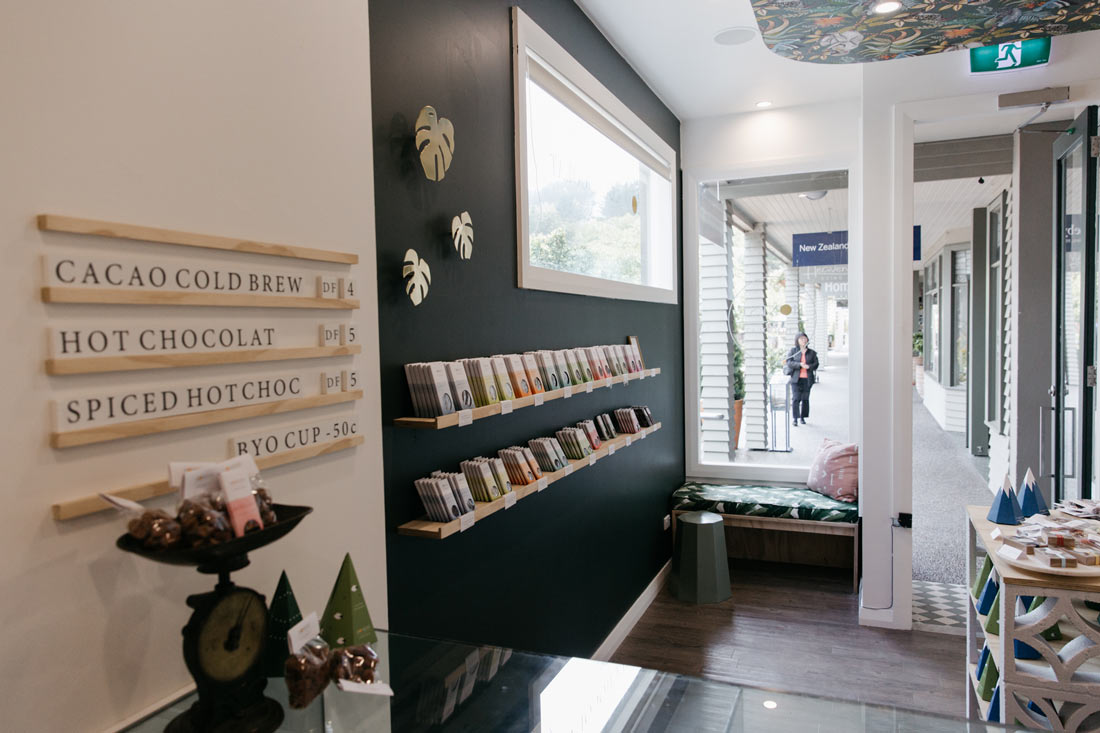 A delicious creamy chocolate smell with a hint of lemon is wafting down the lane as I approach the front door of Honest Chocolat in Matakana village. Nico and the team have just perfected a new lemon caramel recipe. Nico Bonnaud has always been in the chocolate and pastry business; he started five years of training in La Rochelle, France when he was just fifteen years old. Since then he has worked in fine dining restaurants in France, the UK and the US, as well as The Sugar Club and Little Bird Unbakery here in New Zealand.
The shop's interior, designed by Nico's wife Emily, has the perfect balance of flair and style with a hint of tropical rainforest to reference the cocoa's origins. The chocolates are the star of the show here, rows of bonbons shimmer like tiny jewelled paintings. They are unique as they are made from a ganache without cream or butter. This results in a very clean tasting chocolate with subtle, aromatic flavours. Nico explains, "everything I do is to help the chocolate shine. With single origin quality chocolate, the art is in showcasing the original chocolate flavour and complementing it."
Honest Chocolat is everything the name promises. They are 100% organic and fairtrade, and offer a wide range of dairy free, gluten free and vegan options. All of their chocolate is single origin and palm oil free. Everything is made on site and you can watch Nico and his team at work on their confectionary creations.
Preparations are underway for Christmas. Stop in and pick up a chocolate Santa or an advent calendar. While you are there try their delicious in-house six spice hot chocolate, it will warm your heart and satisfy even the most ardent chocolate lover's desires.