Changes at Charlies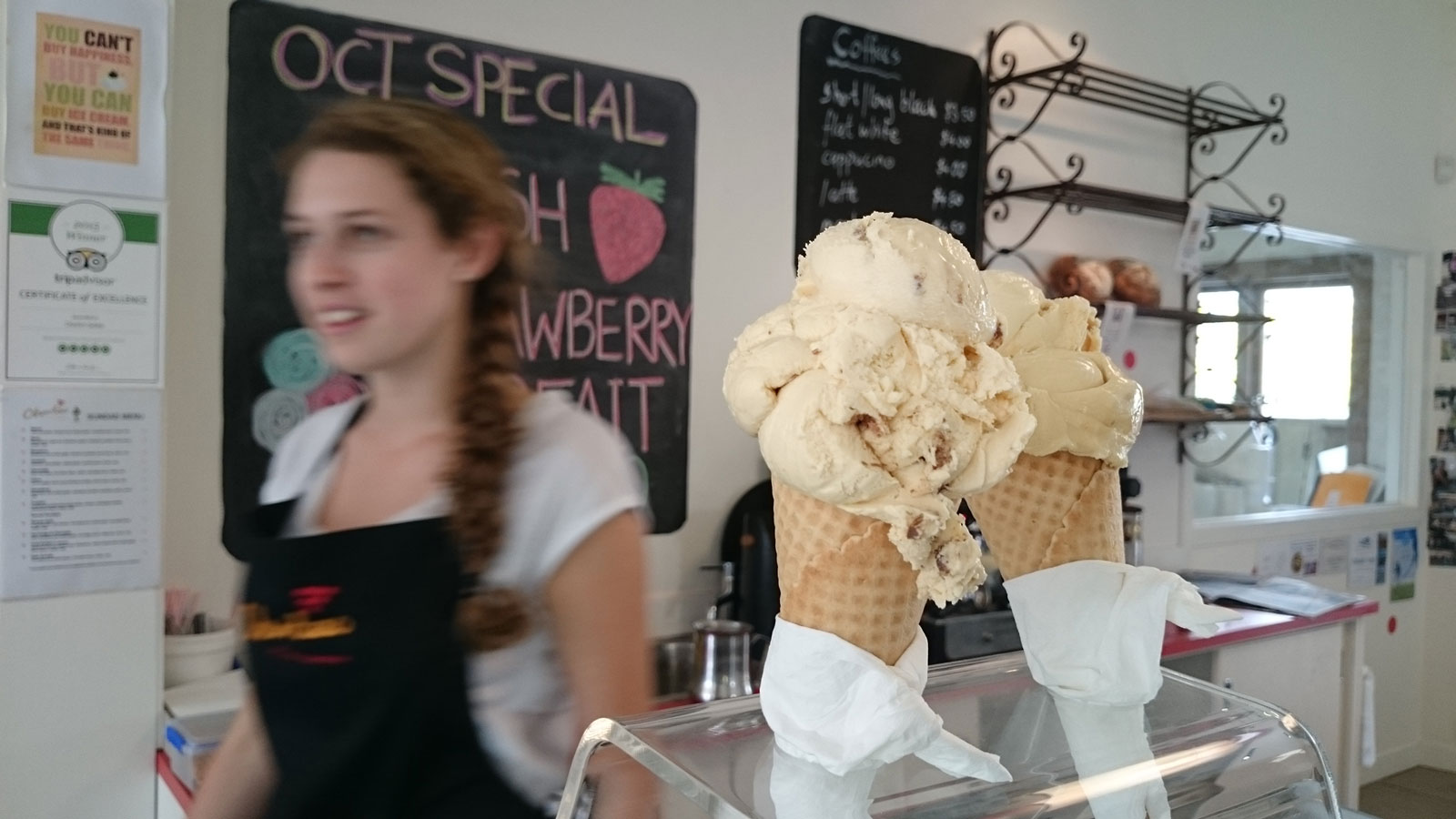 Andrew and Tania Cole have literally gone from the boardroom to the barn, and from suits to strawberries. The couple both worked at menswear manufacturers, Working Style, but decided to purchase Charlie's Gelato Garden earlier this year. Andrew kicks off his gumboots and takes a break from toiling on the 10-acres of fruit, berries and grapes to explain why.
"I hit fifty and I thought, if I don't do something different now, then I never will."
It's a bold move, but Tania and Andrew grew up on farms and also wanted to give their three children a taste of country life. So, four months on, how's it all going?
"I'm a keen gardener, but this is another level completely. Charlie's is renowned for great strawberries and I feel the weight of community expectation on my shoulders. If I mess up the strawberries they will all think I'm a complete Muppet!"
Luckily founders, Charlie Wrigglesworth and Heather King are still on-hand to help out. The couple started growing fruit 24-years-ago, but a trip to Italy inspired them to transform it into a multitude of delicious gelato and sorbetto flavours. Since 2007 summers in Matakana haven't been complete without a visit to Charlie's.
"Charlie and Heather are really genuine, lovely people, we hit it off straight away and they have been amazing in their support for us. Charlie is very practical and can fix almost anything, but I'm still learning where the broken solenoid is, let alone how to fix it!"
Fans of Charlie's can keep calm and gelato on; the Cole's have no plans for sweeping changes. The interior has had a bit of a makeover, with newly polished floors and a lick of paint. The process of nipping in to grab some of the world's finest strawberries and table grapes, will be streamlined with a new purpose-built produce counter. Andrew and Tania will also expand the range with preserves, honey and seasonal produce. They hope the one thousand blueberry bushes will also provide a bumper crop.
The hardworking lads and lasses from Mahurangi College will be back during the summer to help serve wood-fired pizza and gelato. In fact all of the staff have stayed on under the change of ownership. Even the lovely ladies at the Wool Shop will keep passing on the art of knitting and selling their woolly wares. Phew…we can all relax safe in the knowledge that our summers and Charlie's will be sweet as.
17 Sharp Road, Matakana www.charliesgelato.co.nz