Liz Sharek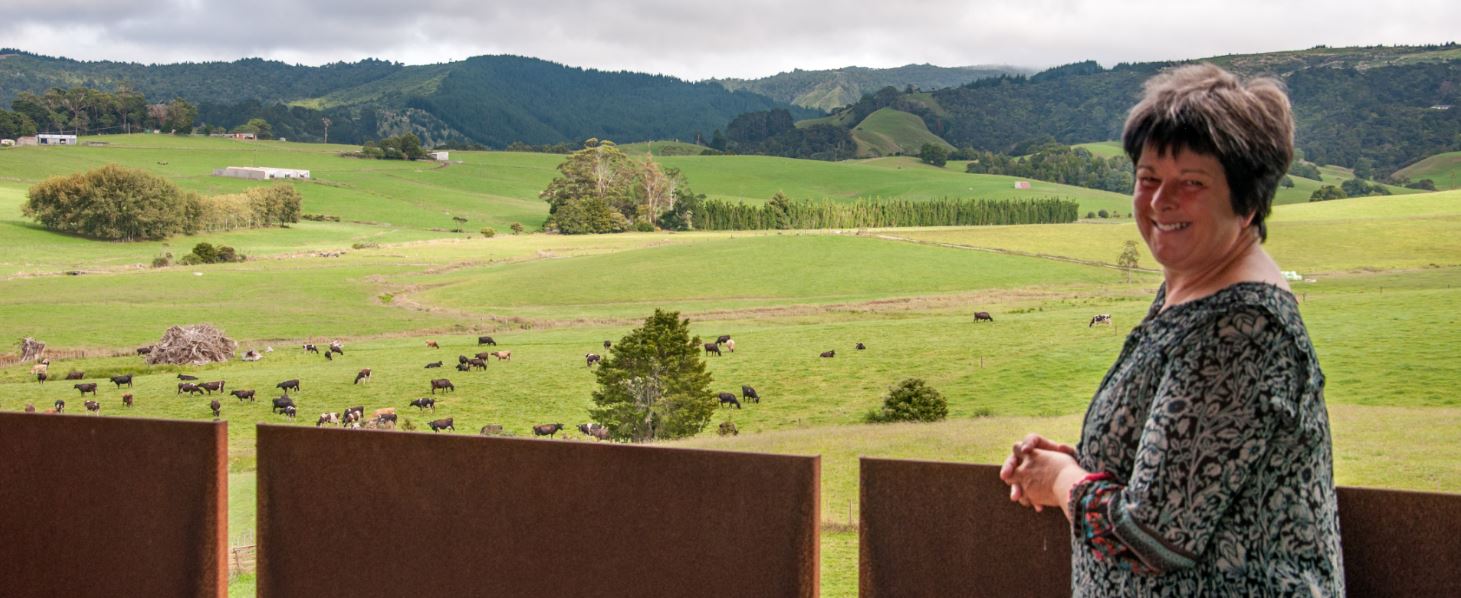 "They're part of the visual lexicon of NZ which I think has been missing for a while," says Matakana ceramic artist, Liz Sharek. She's talking about the work which has scooped her latest award–the Waiheke Island Small Sculpture Prize 2016.
Titled 'The Big Blow', it's a group of ceramic volcanoes about 30cm high, their plumes of smoky ash all pointing the same way as if in a strong wind. They're roughly scored and glazed in muted but fiery tones. Should volcanoes be part of NZ visual culture? "I think so, absolutely," says the artist. With 50 volcanoes in the Auckland Volcanic Field (AVF) alone, we think so too.
Liz has been a highly-respected (and multi-award winning) cast glass artist both here and internationally for over 20 years, but has recently moved to clay. Her volcanoes were begun as a happy collaboration with Barry Lett at the Vivian Gallery. She wanted to nail down a simple volcanic form; "one that people could recognise instantly, like a cabbage tree or a ponga."
As a bonus, the textures she's discovered with her volcanos have starting her off on more new work, creating beautiful round vessel forms that are scalloped and pitted on every surface.
"I'm excited by ceramics now – worldwide, they're starting to really take off again in fresh directions," Liz says. "Clay is such a lovely medium to work with, and the process is so much easier. It's playful–you can start something and if it's not working, it's no big deal. I still love glass and always will, but for now this is where it's at for me," she says firmly.
Liz Sharek's work is available at the Vivian Gallery in Matakana.