Matakana Community Garden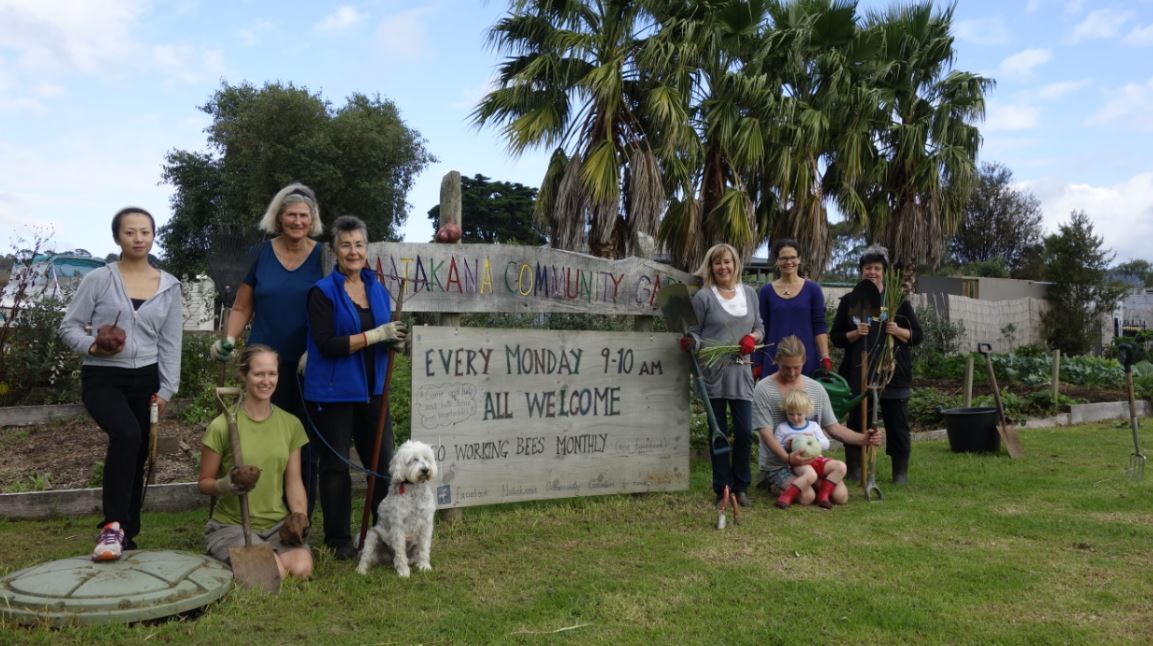 Robin Barclay and Trish Allen, the two who started up the Matakana Community Garden, insist that success was all about finding local support first. After deciding on a small plot of land in need of love beside the Matakana Hall, they spent the next three months "getting the word out".
Like seeds being sown, flyers were distributed and calls made to local businesses; donations and support started flooding in. A digger and a skip, fruit trees and seeds, building materials, later a much-needed water tank. But most vitally – locals began to give their time.
November 2012 saw the Garden's first working bee, "...and in a morning, the garden was built!" Since then it has doubled, or even tripled its size. Applications for funding were made and approved by the local board.
Trish and Robin had had to come up with a vision statement – a compulsory part of applying for a council grant. Their vision? "A place where members of the community can gather to garden, grow vegetables, fruit, herbs and flowers, share ideas and relax." Sounds good to us!
Coming soon: a new vege stall at the gardens, bringing fresh produce to the local community.
Find M  atakana Community Garden on Facebook or pop in: Every Monday, 9am.