Miss Lolo - Sugarplum & Sherbert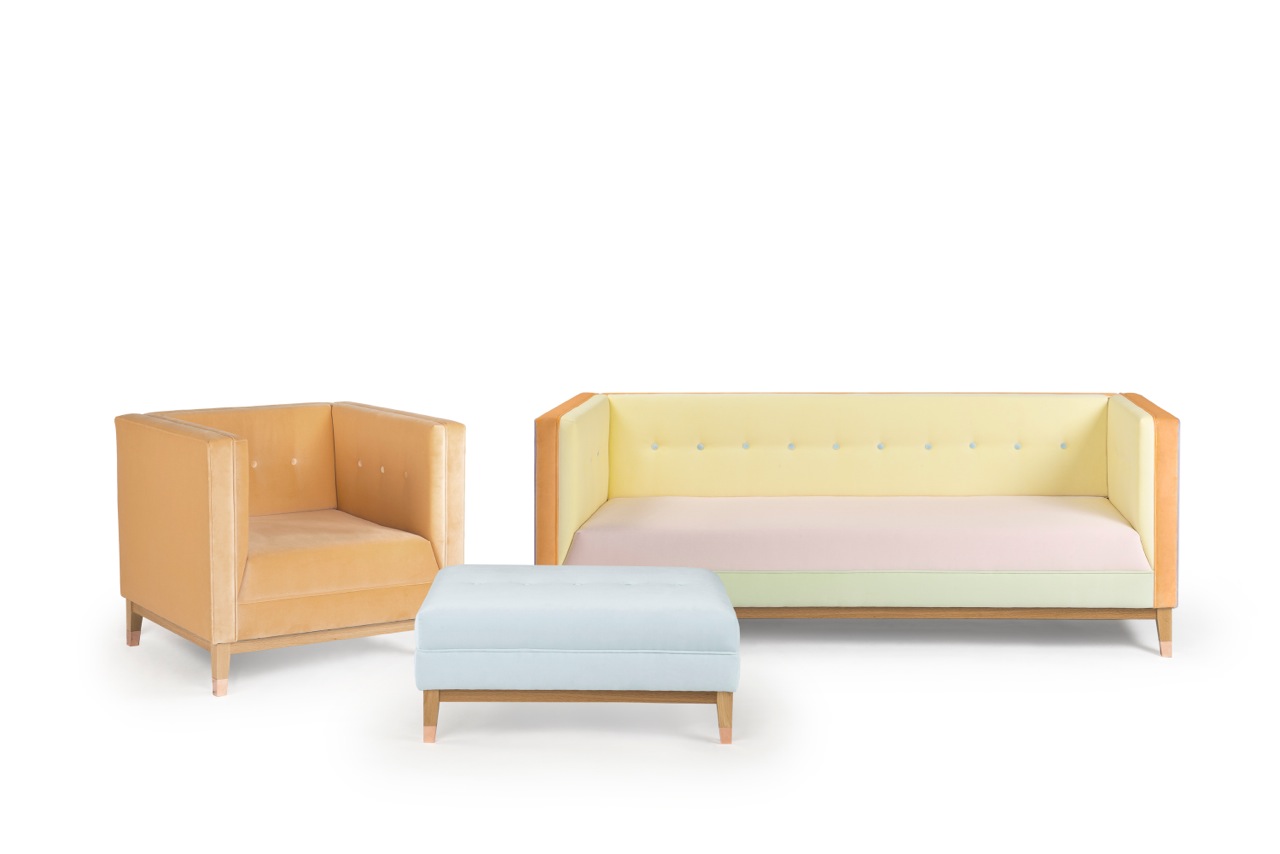 Miss Lolo is creating waves on the designer furniture scene.
It all began back in 2013 when celebrity fashion stylist, Tamzyn Adding, was frustrated by the sea of beige she saw everywhere in furnishings.
Not one to rest on her laurels she began buying old retro pieces on TradeMe, stripping them back to the frame, and having them reupholstered with texture and colour. Her goal? To create furniture that blurred the lines between the furniture and art.
Art has always been at the forefront of Tamzyn's life. She has an honours degree in design and comes from an arty family. "They're all either practicing artists or art teachers," she says. "I actually wanted to be a doctor, but when I spoke with my parents about it they said 'you'd be bored, go to art school.' "
"When I began Miss Lolo people thought I was coming from an environmental angle, but the crux of it was I couldn't make furniture so I made use of the old frames," she says.  When she started a Facebook page that quickly grew to 10,000 fans she knew she was onto something.
"I met with shoe designer Kathryn Wilson and she introduced me to The Icehouse who run business growth courses for start ups and have investors known as Ice Angels," says Tamzyn. "But I felt a lot of pressure to manufacture in Asia so I stepped right back."
Auckland businessman and investor Mario Vulinovich - an Ice Angel - kept in touch from time to time and eventually became Tamzyn's business partner. He also helped pair her up with Keenan Interiors. "They do high end commercial interiors like Botswana Butchery and Rodd & Gunn as well as bespoke interior manufacturing," says Tamzyn. Alan Keenan became Tamzyn's second business partner, which led to the launch of her brand new collection 'Sugarplums and Sherbet'.
Beautiful pastel coloured velvets imported from Europe and white American Oak trims with hints of copper are the hallmarks of the covetable range. "I've always designed colour block Wingbacks in bright colours but I'd been wanting to do them in pastels," says Tamzyn. "It was pure fluke they're coming into vogue right now."
With a rapidly growing fan base the goal for Miss Lolo is world domination. Next stop the United States and California along with a presence at the New York Furniture Fair next year.
Right now though, Tamzyn has a more local project taking centre stage. She's recently moved with her husband Ben from Waimauku to Matakana with her four daughters: Bowie, 3, Cedar, 4, and 9-year-old twins Nikita and Caitlin. "We've got a beautiful lifestyle block but the house is a total re-do," says Tamzyn. Luckily Ben owns a construction company. Watch this space.