Ravish @ Omaha Golf Club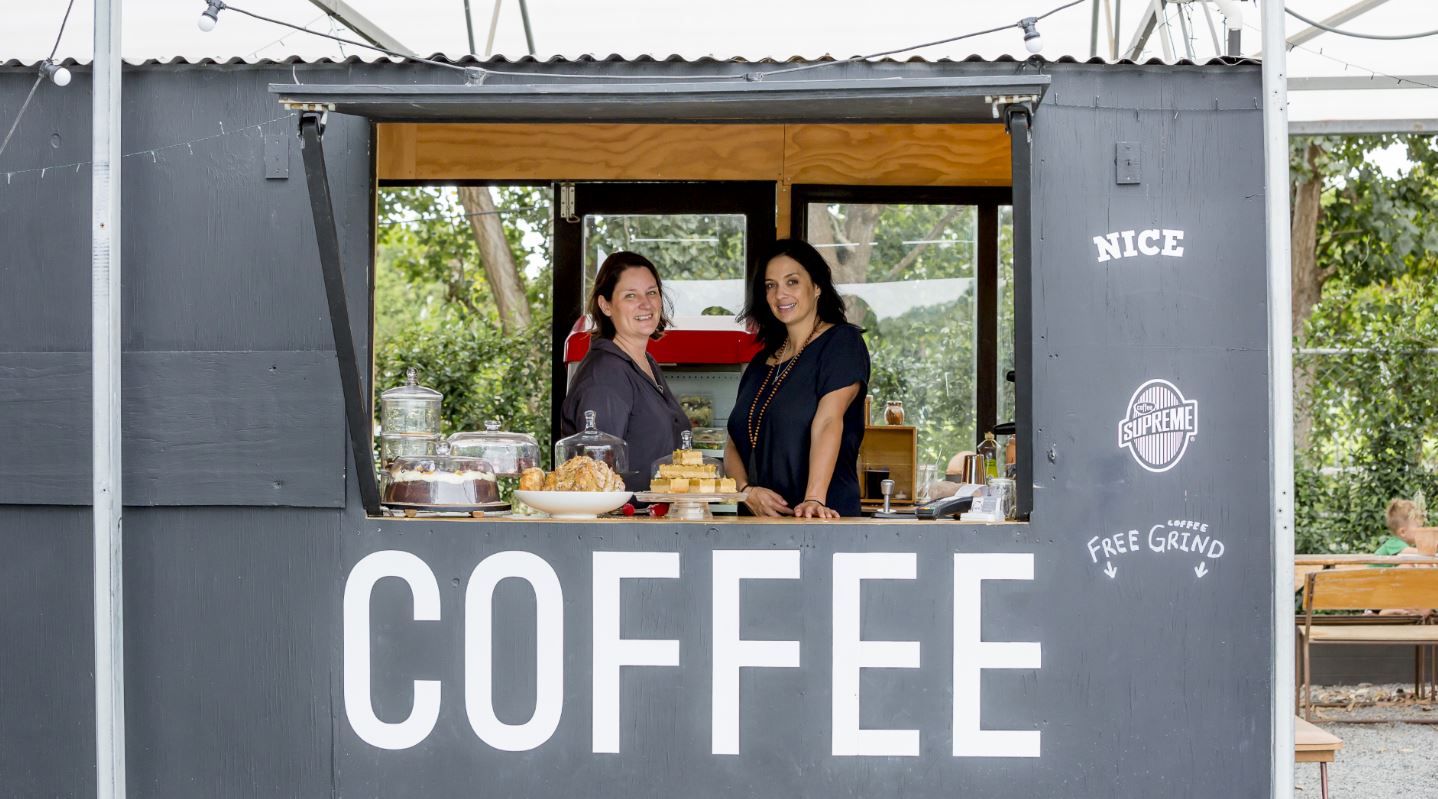 Overnight success, it's said, takes 10 years. Don't tell that to Kerri Johns and Sarah Willis. Barely one year since launching Ravish Kiosk, they've turned that tired mantra on its head with another venue. Don't fret: their hip, lo-fi corner coffee spot (Sharp and Matakana Roads) is still humming, but now, lucky Omaha, you can get yours, too.
Visit Ravish at the Omaha Golf Club and expect the artful salads and spot-on java stylings (Supreme Coffee à la head barista Phoebe Somers) they're known for, plus–voila!–Friday night dinners (note to self: make a reservation). The seasonal menu boasts hearty steak sandwiches and succulent pulled pork on a bun, plus anything that's "simple, tasty, and family-orientated," says Kerri. It's a formula that's had them rocking since day one. "We were so much busier last winter than we thought we would be," she says, "and we've got a good group of locals who enjoy what we do."
How'd they kick that 10-year mumbo-jumbo to the kerb? Self-confessed BFFs, Kerri (the cook) was a physio, while Sarah (the baker) was in banking, but both garnered quiet followings for their food amongst friends before spinning hard work and a yen for good stuff into the little Kiosk that could. Sarah, the beaming face at the counter a lot of the time, humbly says they "just make food they like," adding "I really do feel it's the person or people delivering the product that makes it mean so much." We're inclined to agree.
Ravish - 72 Matakana Road, Matakana and 1 North West Anchorage, Omaha Beach, seven days. P: 021 321 346. Visit www.ravish-hq.com/ or www.facebook.com/ravishHQ