Sarina Khoo: Facial Recognition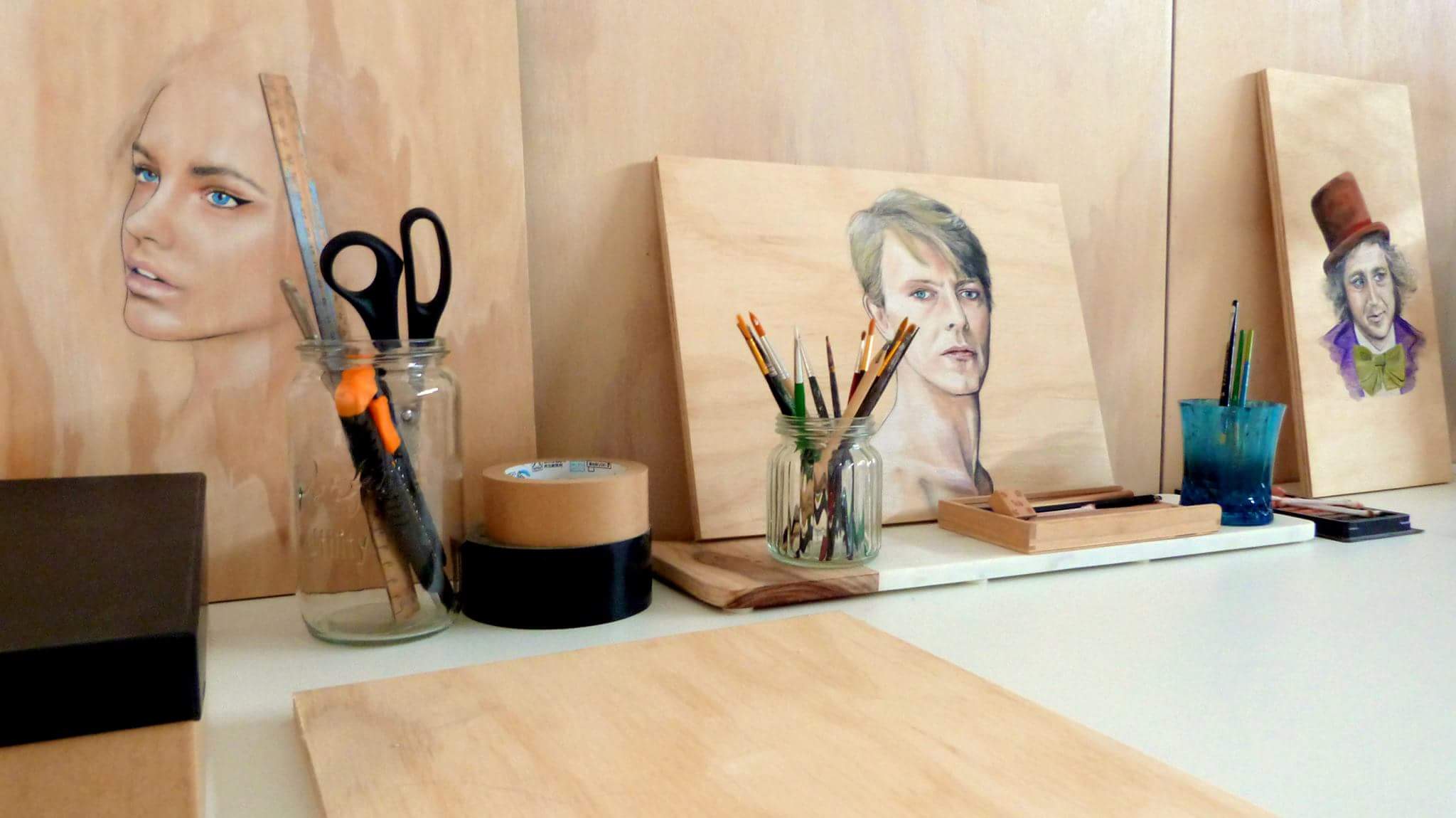 Faces and expressions have fascinated Sarina Khoo for as long as she can remember. Her early works whilst studying at Unitec were developed from nudes and figurative pieces to portraiture, specialising on the female face.
"What I am interested in still to this day, is conveying emotion through expression," she says. "One of my favourite things to draw and usually what I do first are the eyes."
There is an element of design in her work and Sarina admits she is influenced by illustration, particularly from the world of fashion.
After graduating she travelled and lived in London, working in the fashion industry as a visual merchandiser. She didn't have time to paint or draw, but was inspired by the creativity she was immersed in.
"I documented this in photos and in a diary, but it wasn't until I got back to New Zealand that I set up my studio again and started to paint."
Sarina works from her home studio in Mangawhai Heads, a dedicated space joined to the house with plywood-clad walls. Her signature style is to use wood as the base of her image.
"My husband is a builder and we were renovating our home at the time. There was a lot of plywood lying around the place, and I have always loved the organic nature of wood and woodgrain. I decided to start experimenting by working directly on the ply and became hooked on the idea."
Sarina chooses grains in the wood that will work with the face, complementing it with the woods natural rawness and inherent flaws. Pencils, paint brushes, gouache, pastels, cotton buds, makeup, eyeshade and charcoal contrast one another, and along with the woodgrain help tell the story of our own beautiful imperfections.