The Driven Man - Wilfried Mueller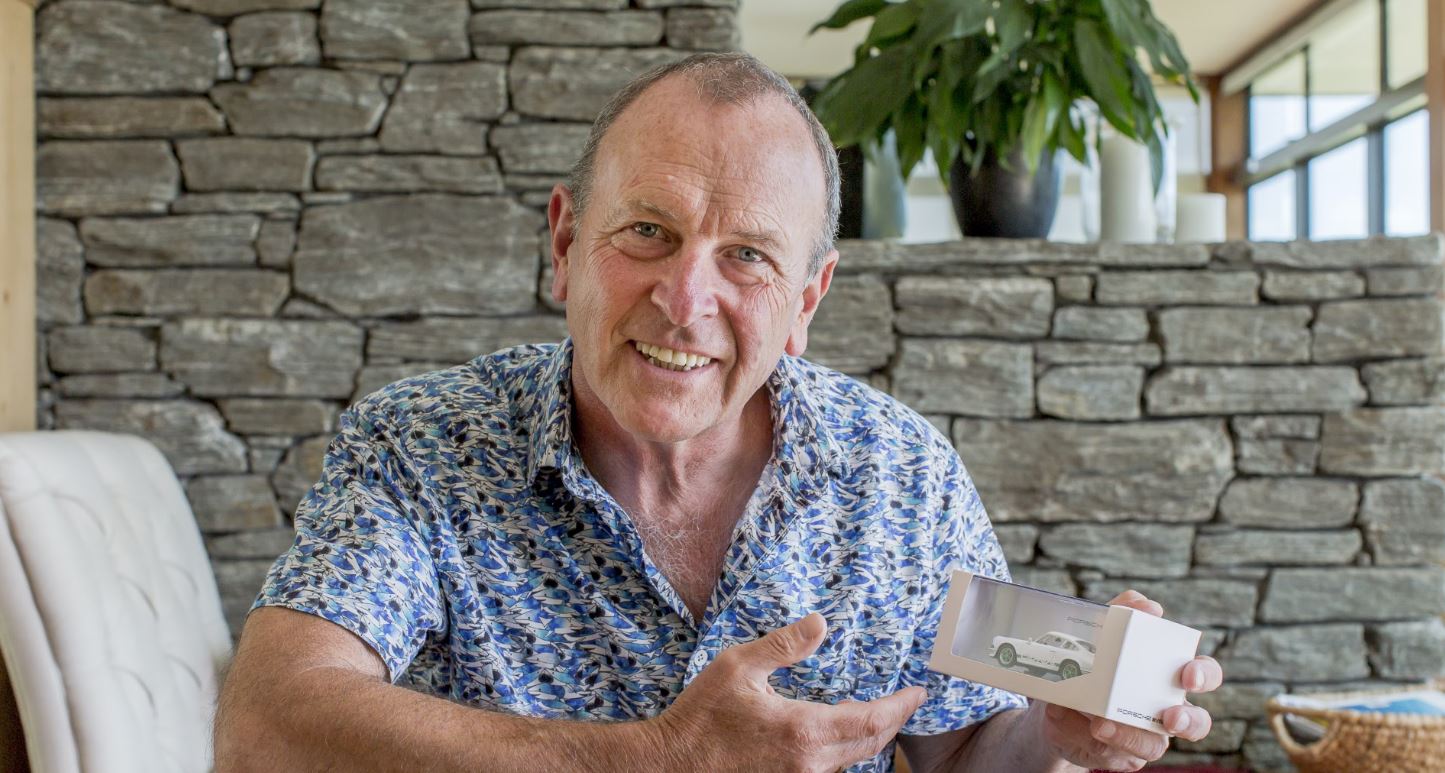 It was 1974 and Wilfried Mueller was 20 years old when he went to Le Mans for the first time. He was walking through the forest with a friend towards the 6km Malsanne straight, when he heard the heart-pounding, full-throated roar of the race cars.
Not long after this experience, he was at the historic Spa Ice Rally in Belgium and was struck by the psyches of racing drivers who were (and still are) compelled to 'walk the line' of extreme sport. Wilfried remembers these two events as contributing factors to his long-term fascination with sports cars and their drivers.
At that time, Wilfried was in his home town of Cologne, Germany, studying "every useless thing" he could find: medieval German literature, geography, philosophy. Not knowing what else to do after graduating with an MA, he began to teach, supplementing his income with articles about cars in local publications.
Fast forward to 1987: feeling disenchanted with his teaching career, he had a phonecall out of the blue from Reinhard Klein, the renowned rally photographer. Klein offered to pay all expenses, plus 1000 Deutschmarks a month, for Wilfried to follow the World Rally Championships and write a book about it. "It took me about a tenth of a second to accept," he smiles. One week later he was on a plane to Nairobi.
Wilfried reminisces about those first months. "I was hurtling around remote places in Africa in a van full of wheels and hundreds of litres of AvGas [Aviation Gasoline]… it was a little bit crazy." There was money about, quite a lot of it. "Taking the helicopter to breakfast was always fun."
In 1990 he was poached by huge German magazine Auto Zeitung; Wilfred's new job was Senior Editor, Motorsport–his one and only full-time job. He covered all the big names: Maserati, Ferrari, Aston Martin and Porsche. He was in Perth in 1991 when he met his wife-to-be, Kaye. She became part of the team, travelling with them and translating Wilfried's German writing into English, effectively doubling their output.
It was in 1993 that Porsche came calling. Wilfried became the freelance Press Officer for the Porsche Supercup, a race series which supports Formula 1. He was soon spending up to 30 weekends a year on race tracks globally, more often than not accompanied by Kaye.
There was a break from the track in 2000 when Kaye had their first baby. Wilfried took on the job of Press Officer for the Porsche Tennis Grand Prix–Ladies Tournament. "I was quite proud of that actually–we were awarded Best Press Office by the WTA!"
2007 saw another change in direction: not only did the family move to New Zealand, but Wilfried became involved in the Porsche Museum. "There are over 500 very special cars that have been archived, hidden all over the place in garages and hangars. I researched and wrote their histories, which travelled with them to museums around the world."
Wilfried writes today on a freelance basis for Porsche, with regular contributions to both the official Porsche magazine Christophorus, and four or five big articles a year in Porsche Klassic magazine. However, these days he spends a lot more time on books than mags.
Wilfried wrote his first book on the World Rally Champs back in 1987 and admits, "I actually don't know how many I've written–I think it's more than ten?" He's done big, expensive coffee-table books and a number of biographies, including one on Germany's only World Rally champion, Walter Roerhl. He wrote three more books with Walter, one of which (Aufschrieb Evo2) became a bestseller in 2015. His most recent book (2014) is Details - Legendary Sportscars 1965-69 Up Close.
Currently he's working on two more: a biography on Porsche's legendary racing director, Peter Falk, plus one for fun–111 Porsche Stories You Should Know. What's his best book? "Enzo Ferrari said, my best car is my next car. It's the same with books." Wilfried also occasionally accepts a speaking engagement for Porsche NZ–he spoke on the Porsche design philosophy at the Macan launch in 2014 and has done some video work at Hampton Downs.
Wilfried has driven many a Porsche, but amazingly has never owned one. "Well, to be honest, in Germany I was fortunate to able to drive one whenever I wanted–it was all pleasure and no cost. And hey–those are the roads to drive a Porsche on! The fun starts at 180km per hour, you know? Here, in NZ? Hmm…" If he had to choose one? "I would have a 993 from the early '90s, before the engine became water-cooled. One that sounds like someone shaking a bucket of nails… low tech. At 4,000 revs–that's when the music starts!" he grins.
Global citizen Wilfried was a little nervous about moving to what he first felt was the geographic isolation of NZ, but says, "I was very lucky to find, in Leigh, these people who were so extremely welcoming. Even when I complained about everything, they were still bringing cake!"
He contemplates the view from his lounge of native bush (much of which he and Kaye have planted) with the ocean and Hauturu (Little Barrier island) in the background. "After Europe, everything seems very slow here–in a good way! I really appreciate the silence. Sometimes all we can hear is a tui and maybe the surf. There is freedom, space… a great lifestyle. I go back to Europe a few times a year, but this is really home now."
Further viewing for fans: www.porsche.com, www.porscherennsportreunion.com