The Great Wall of Colin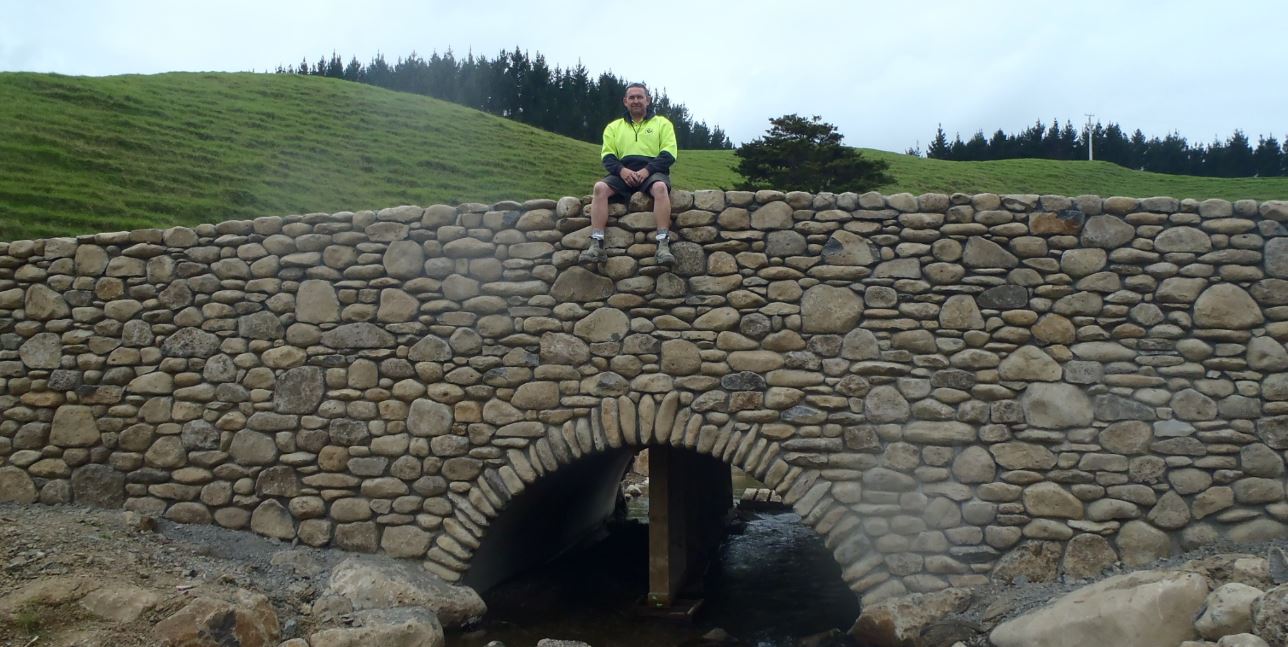 Colin Christie learned the art of building stone walls in the highlands of his Scottish home. Traditionally, a small bottle of whiskey was left inside a wall for anyone who came along later to do repairs. In a variation of this tradition, Colin tucked over $100 into the fireplaces he constructed at the Stables Restaurant – ponder that if you get caught short on your bill.
From the new retaining wall at Algies Bay, to the gateway and plinth for the new 'Sculptureum' at Omaha Flats, and the fireplace at Omaha Golf Club, Colin's work is all around you.
Colin's real passion is for traditional dry stone walls (no mortar, just careful placement of well shaped rocks) but the building boom on the Matakana Coast means that he has had good commissions for walls, fireplaces and more in private homes.
Colin's skill is to understand what sort of stone will work best and how to work with the contours of a given environment. His work is bespoke and that of a specialist. His wife, Alison, explains, "There is a lot of background work involved that clients don't always see – design, hand-selecting stone at the quarry, cartage and careful stone selection again once on site. When all those things are in place, a wall can go up surprisingly quickly."
If you want to see Colin at work, he is currently doing a massive restoration job at Auckland's Waikaraka Park, or catch him in a couple of months when he starts work at the back of the Matakana butcher and bakery.
www.scottishstonewalls.co.nz